Adding a Name Coach Audio Roster to your course
Posted by Scott Krajewski on 15 March 2019 01:51 PM
Adding a Name Coach Audio Roster activity takes just a few clicks. Consider reminding students at the beginning of class to record their name if you don't see them in the audio roster. They just need to record their name once and it will show up in any course they are in. They can re-record it at any time in the roster.
1.) Turn Editing On.
2.) Decide where you want to place the roster in your content sections. The topmost section is a good place. Click "Add an activity or resource" in that section.

3.) Pick "Name Coach Audio Roster" from the list of activities. Then click "Add."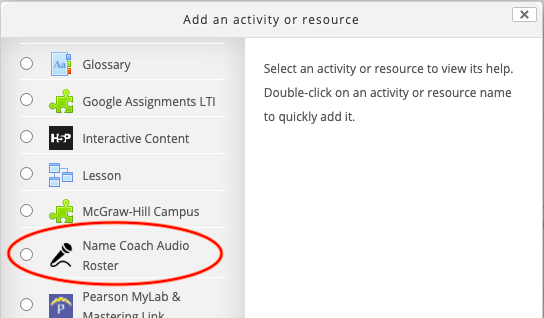 4.) Next you can name it. Keeping the name "Name Coach Audio Roster" may help with consistency across courses. But you can name it whatever you want.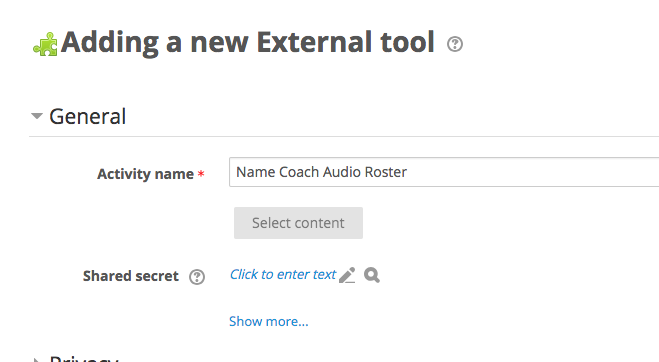 5.) Next scroll to the bottom of the page and click "Save and return to course."
6.) When you click on the audio roster it will open in a new window. At the top of the roster you can record or review your own recording. The roster of recorded names is below. There is a tab for unrecorded names as well.
Link to this article: http://go.augsburg.edu/namecoach
Last Update: 20200824
---