Find a file on someone's public folder through your Web browser (Students)
Posted by Dan Hoisington on 09 April 2009 05:43 PM
Note: The Augnet folder web interface does not work on Google Chrome. Use Internet Explorer, Safari, or Firefox
Open your web browser and log into Inside Augsburg. Click "Account Utilities" and then "Augnet Folders.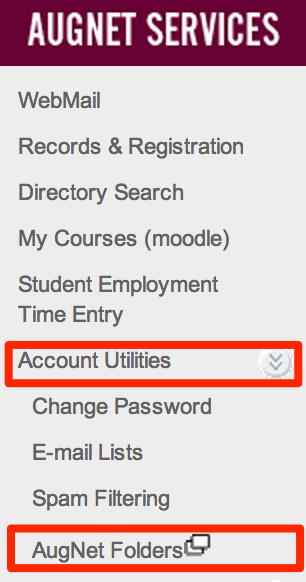 You will be prompted to login with your username and password

Here are all the files you have access to. We will look for a file in Ima Auggie's public folder.
Click "DriveS@STUDENT_HOME" and then the first letter of the last name of the student you are looking for. For Ima Auggie, we will look in "A."
Find the students username; in this case "auggie," and click on it.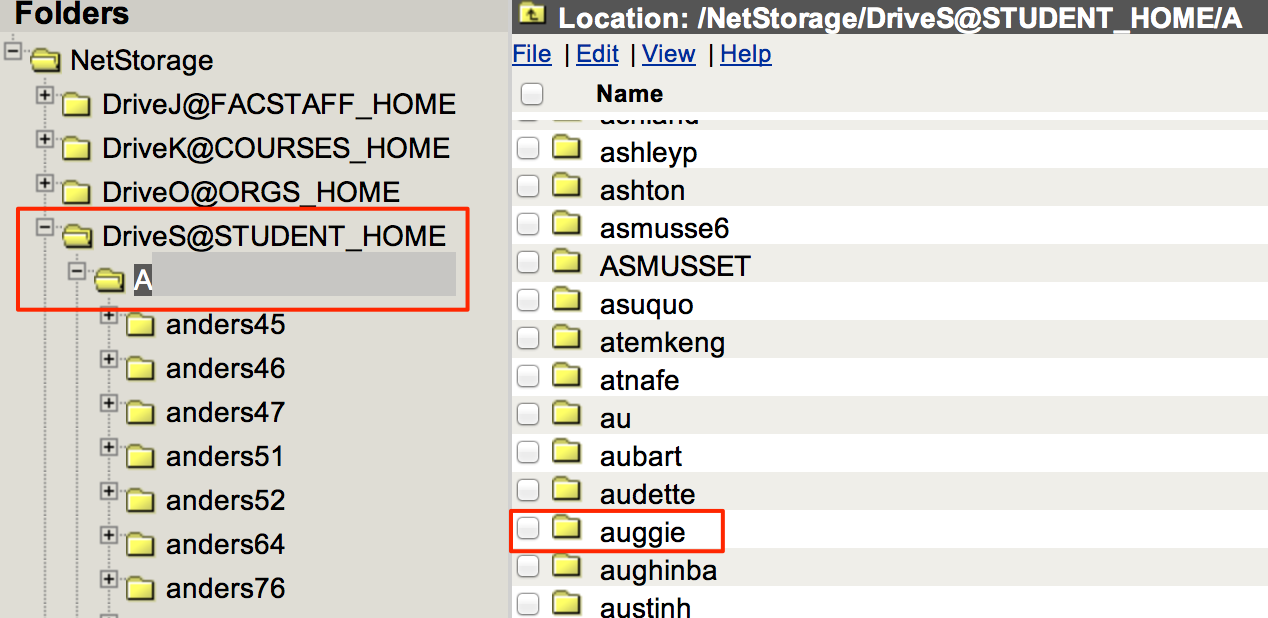 You cannot see the files in this directory, but you can see the public folder, click on that folder.
Now you can see the documents Ima has put in their public folder. You can download any of these files but you cannot change them.
(key words: public, folder, student folder, public folder)
http://go.augsburg.edu/publicfolderLast Modified: 2013/05/07


---