Uploading a file to your Augnet Folders through a Web Browser (Students)
Posted by Dan Hoisington on 09 April 2009 05:40 PM
Note: The AugNet Folder web interface does not work on Google Chrome, use Internet Explorer, Safari, or Firefox
After you have saved your file, open your web browser and log into Inside Augsburg. Click "Account Utilities" and then "Augnet Folders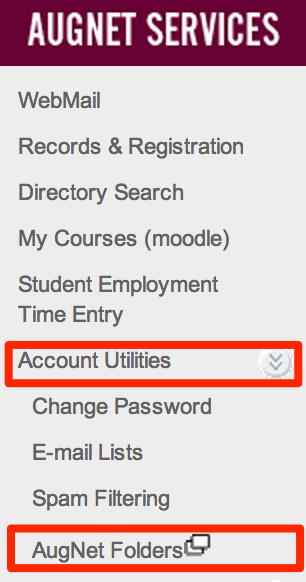 Here are all the files you have access to. You can upload your file to your public folder, or any other. Using the public folder as an example, click "Home@Augsburg" and then "public."
Click "File" and then "Upload"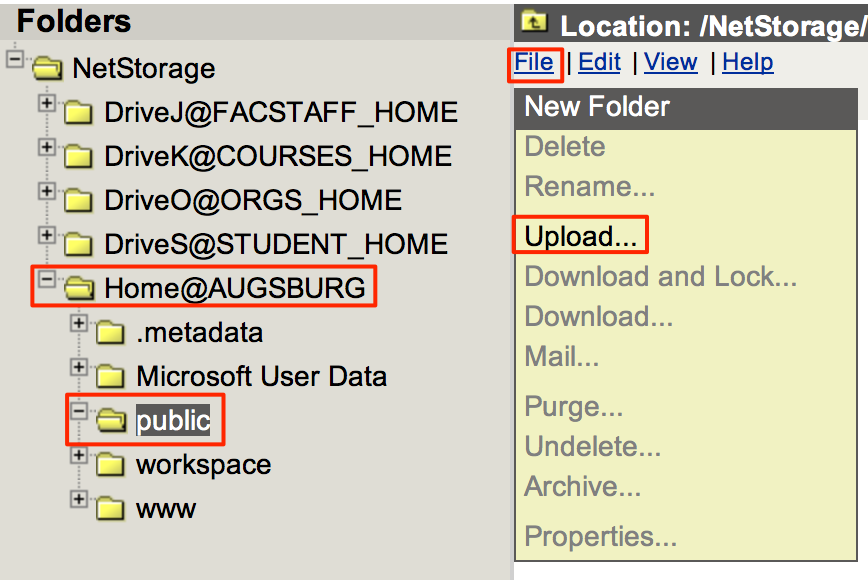 Click "Choose File" and then find the file you just saved.
Click "Upload" and wait until the page finishes loading.

Great you have just uploaded a file to your public folder.

Remember anyone at Augsburg can see what you put in the public folder, so don't put anything confidential in there.




---