Accessing your Augnet Folder on Pages, Numbers, or Keynote for iOS (Faculty/Staff/Students)
Posted by Dan Hoisington on 20 January 2012 10:22 AM
This article should work for all Faculty, Staff, and Students with an iOS device who have Apples Pages, Keynote, or Numbers app for iOS.
1. Go to new document and choose WebDAV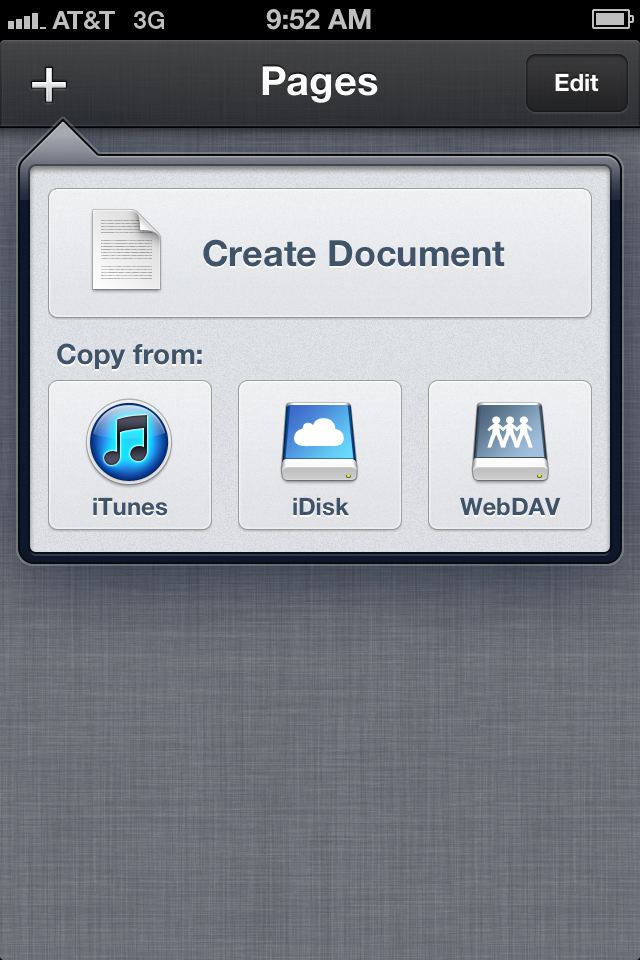 2. Enter in the server: https://web.augsburg.edu/oneNet/NetStorage an your Augnet username and password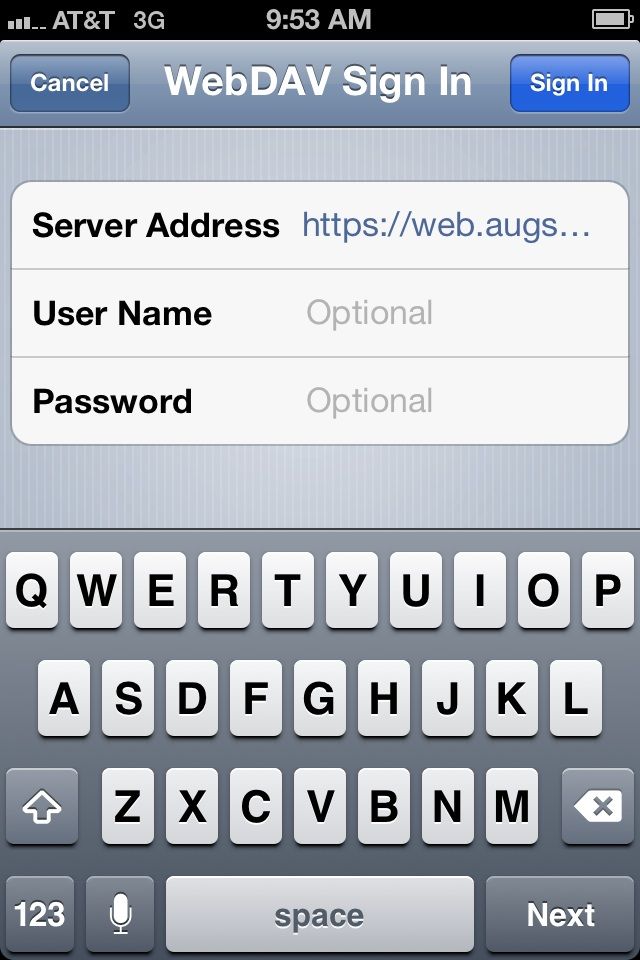 3. Navigate to either your home directory, or the drive you are looking for.
The app will save a copy on yout iOS device, if you edit the document, you will need to upload it back to your Augnet folder.
1. Click the wrench in the upper right hand corner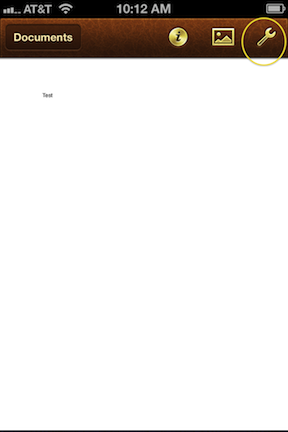 2. Choose "Share and Print"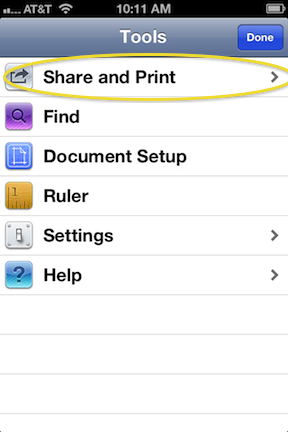 3. Choose "Copy to WebDAV"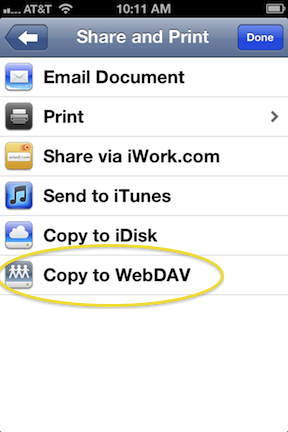 4. Choose the format (probably Word)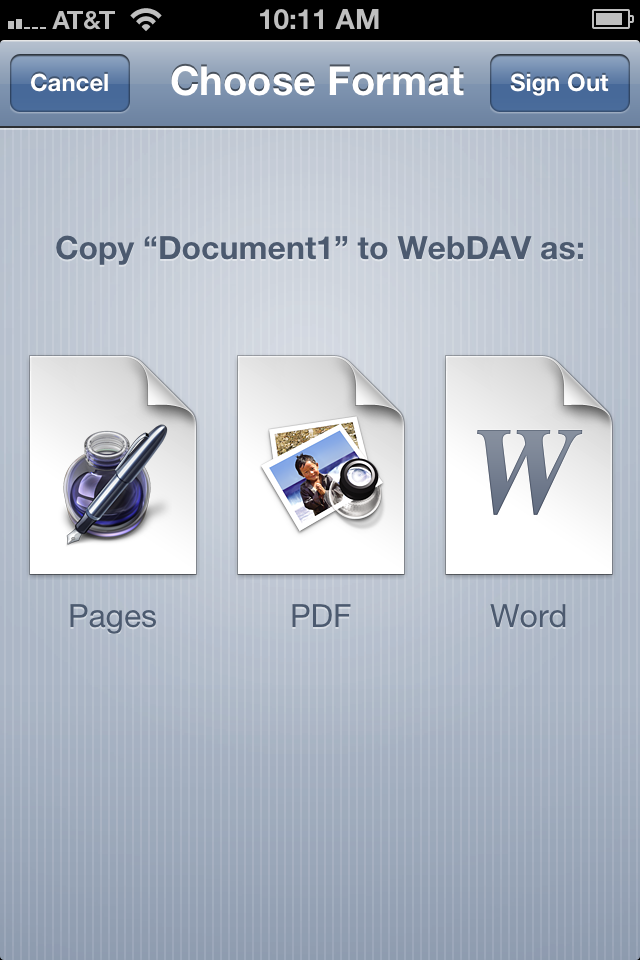 5. Navigate to where you would like to save the document.
(keywords: augnet, folders, pages, numbers, keynote, iphone, ios)
---