Knowledgebase

Add the Moodle Accessibility Block
Posted by Bonnie Tensen on 12 February 2015 11:43 AM
The Accessibility block allows students to customize Moodle to their visual needs. It supports changing of text sizes and color schemes. The block includes the "ATBar." This provides extra tools and customization options, including dictionary lookup and Text-to-speech.
To add the Accessibility Block to the list of blocks in the left margin of your course, turn editing on (click on the "Turn editing on" button in the upper right corner of the course) scroll to the "Add a Block" block and select "Accessibility" from the drop down menu.




The block includes a "Launch ATbar" button. Clicking on this opens a new toolbar at the top of the Moodle page with 0ptions for individuals to customize the appearance of their Moodle course including:

increasing/decreasing font size
changing font settings
activating text-to-speech
Checking the "(always?)" box means any changes will be persistent when students return to the course.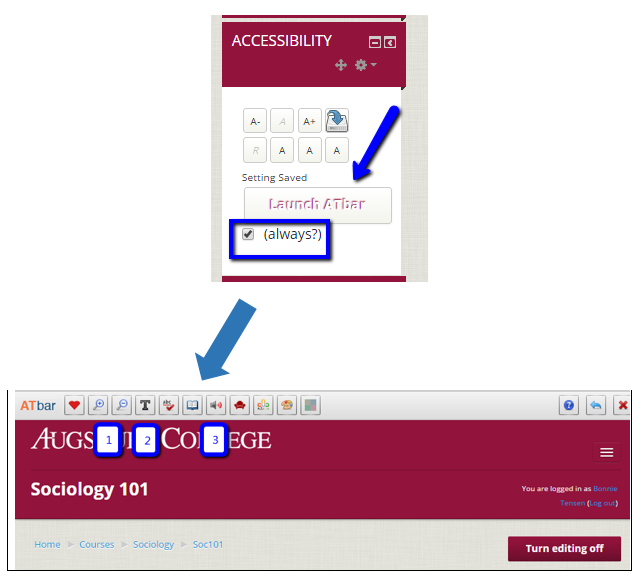 (keywords: accessibility, moodle)

Last Modified: 2018/02/15
---