Finding your class meeting locations (Students/Faculty)
Posted by Scott Krajewski (Import) on 31 July 2009 08:53 AM
You can find your course location information via the web by logging in to Records & Registration. Here's how:
1. Open a web browser such as Firefox, Internet Explorer or Safari
2. Go to the Inside Augsburg webpage at the following web address: http://inside.augsburg.edu
3. Log in to Augnet Services in the left column with your AugNet username and password. If you do not know your Augnet username or password faculty and staff should contact your Liaison for Computing and students should contact the TechDesk.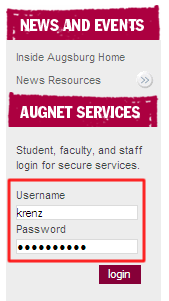 4. Click on the link for Records and Registration. The Course Search screen will appear.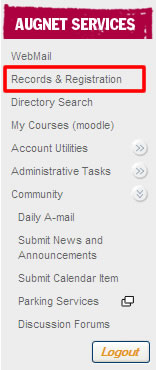 5. On the Course Search screen, select the Academic Term and Department using the drop-down dialog boxes. You do not need to enter anything in the Course Title Search box. Click the search button when you have finished entering your information. Results from your search will be displayed.
6.Locate your course title. You will notice that the time and dates for your course are listed. For room location click on the name of your course (e.g. AIS320 (2008TRI1-A) ) in the search results. The course detail page will be displayed.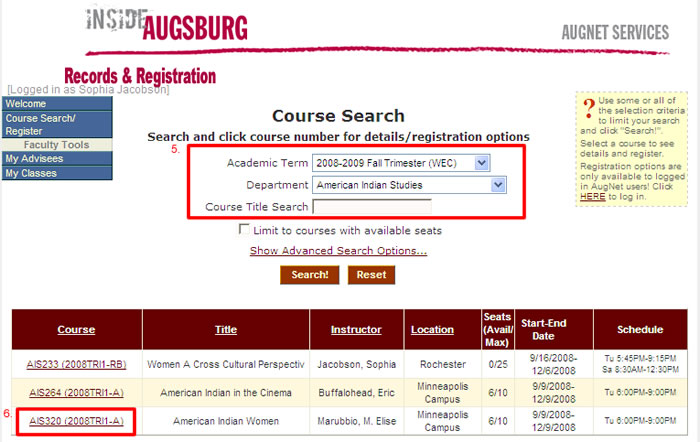 7. Notice your time and location information in the lower portion of the screen. You can also see the number of available seats available as well as important add/drop deadlines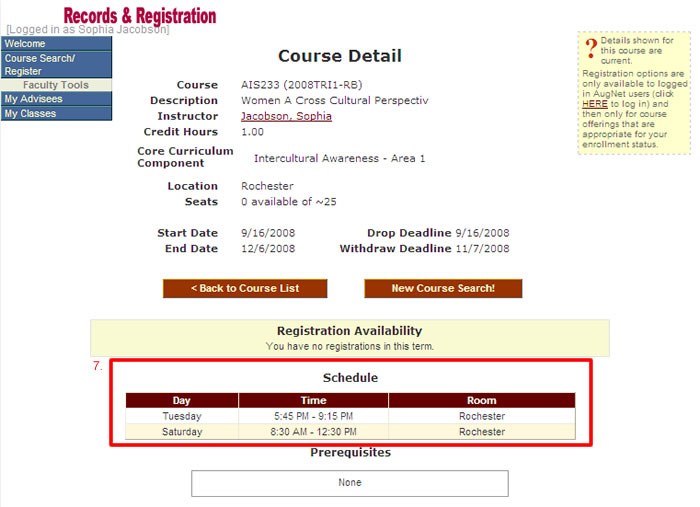 (key words: classtimes, schedule, classtime)

http://go.augsburg.edu/classlocateLast Modified: 2015/03/16
---