Adding Gmail App on my iOS device (Faculty/Staff/Students)
Posted by Franz Santander on 01 July 2013 02:23 PM
1. Find, download, install and launch the Gmail app for Google from the Apple Store.
2. Enter your Augsburg email address without a password and tap on the sign in button.
.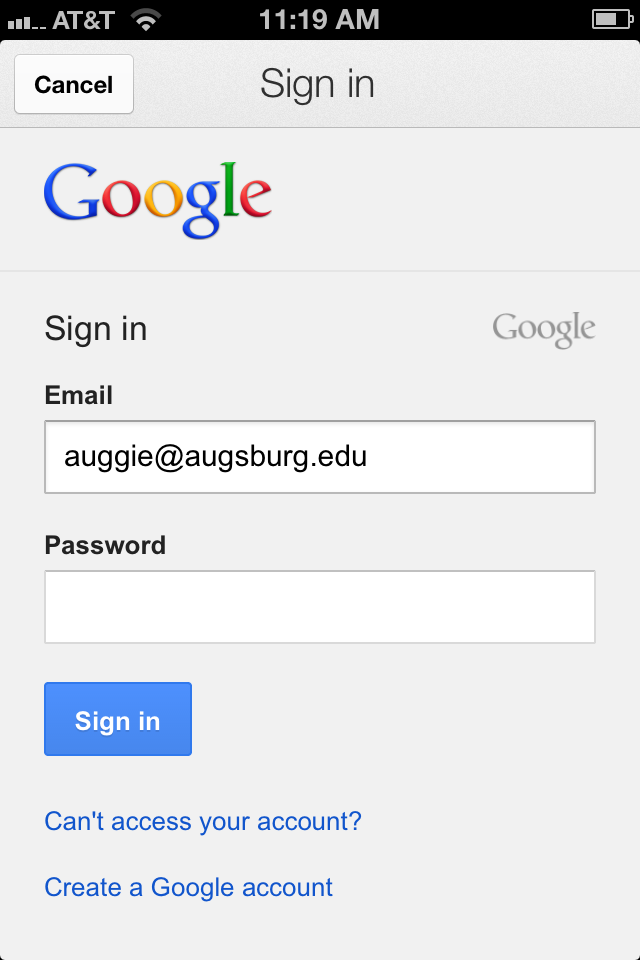 3. You will be directed to the Inside Augsburg page to log in with your Augnet username and password.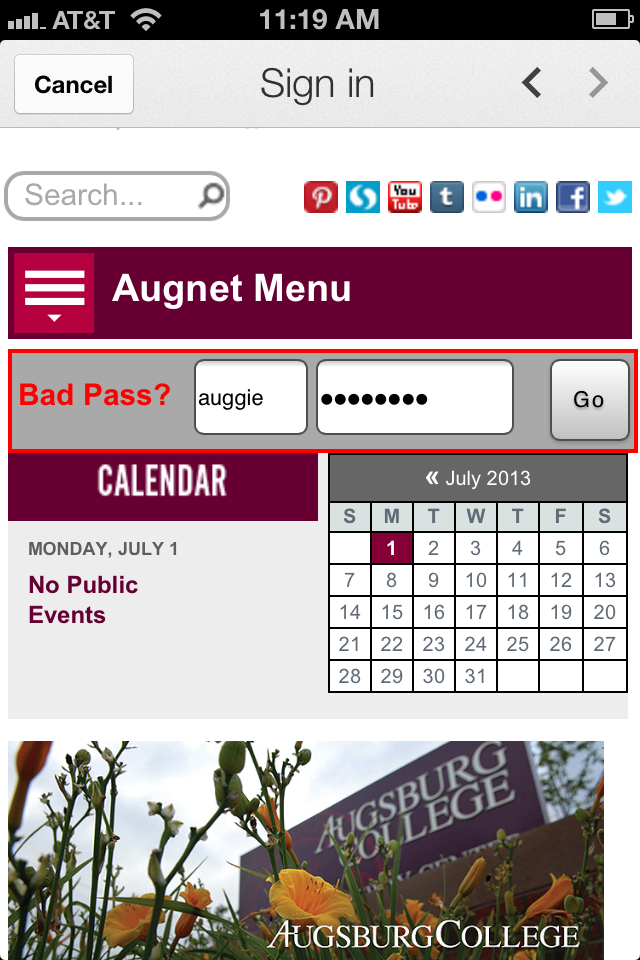 4. You can skip the tour and go to your inbox.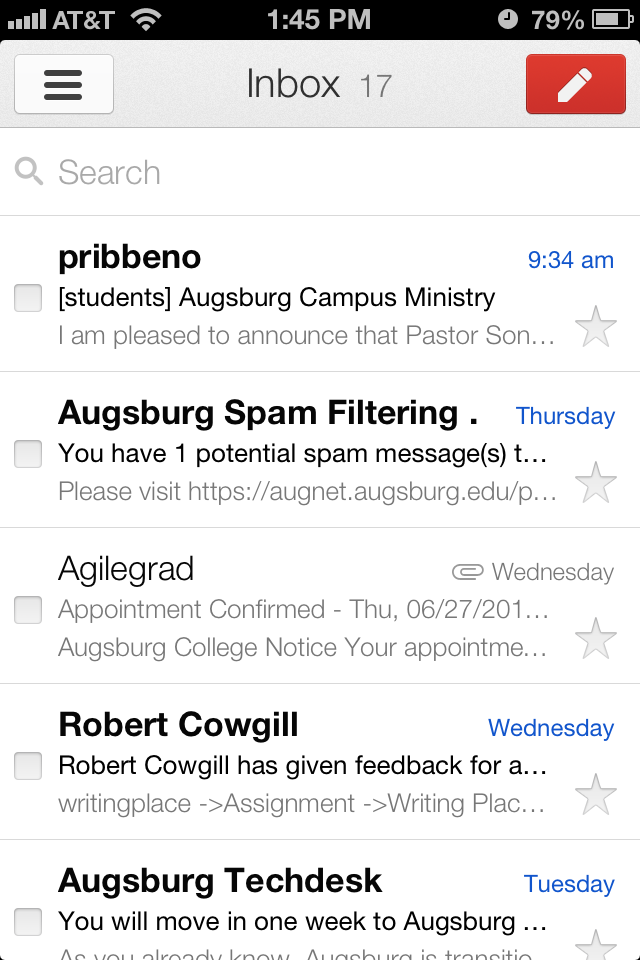 5. Tap on the icon with the three verical lines on the upper left to see your labels.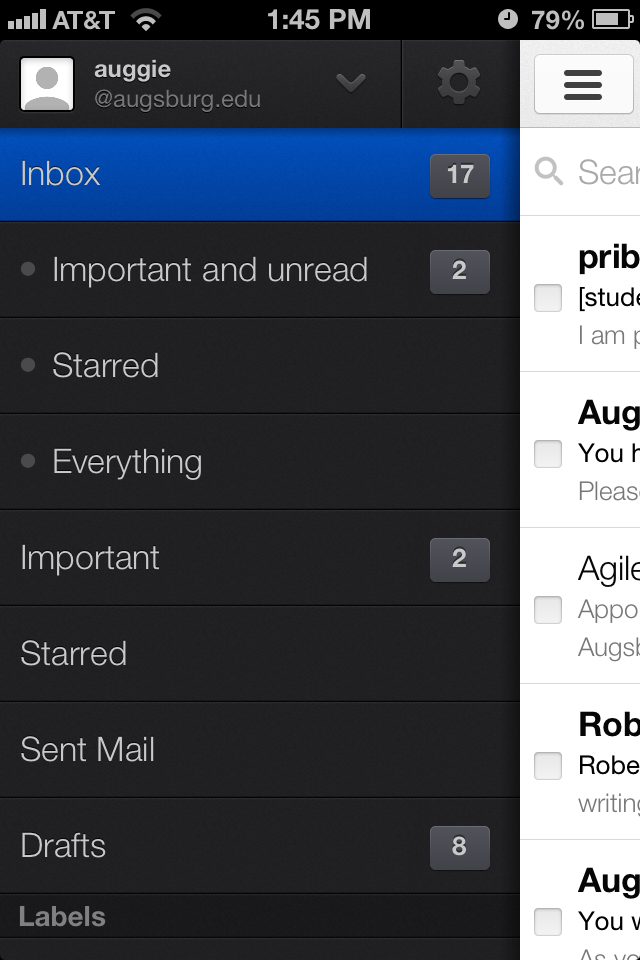 (keywords: iphone, ios, ipad, email, gmail)
go.augsburg.edu/gmailios
Last update 7.1.2013
---