Installing a Campus Printer (Mac) (Students)
Posted by Dan Hoisington on 16 March 2009 06:47 PM
Installing the iPrint client on Mac OS X (Students)
1. Browse to the iPrint printer installation webpage. Download the iPrint client installer by choosing the "Install iPrint Client" icon. If a window appears and asks what to do with the file, choose "Save to disk" and allow it to save the file on your desktop.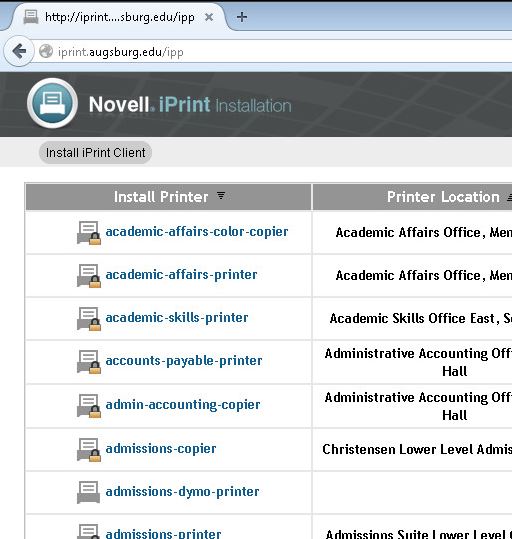 2. When the download completes, go to your desktop and double click on "iprint.dmg", which looks like this:



3. A window will appear with an icon labeled "iprint.pkg". Double click on the icon, which looks like this: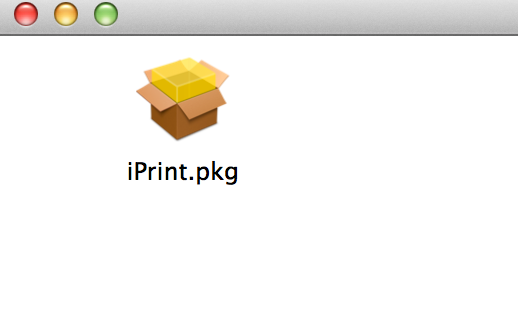 4. Follow the prompts of the installer. When the installer has finished, click "Close".
5. Close your web browser completely (by choosing "Quit" from the Browser menu) to complete the installation. You might want to bookmark this page first so you can come back to it!
6. Once the iPrint client is installed, go to the iPrint printer installation page and click the link for the printer you want to install. You wlll be prompted to install the printer. If you want the selected printer to be your default printer from all programs, check the "Set Printer As Default" checkbox. Only one printer may be configured as the Windows default at a time.
---