Installing a Campus iPrint Printer (Windows) (Students)
Posted by Dan Hoisington on 16 March 2009 06:46 PM
Installing the iPrint client on Windows Computers (Students)
NOTE: The iPrint client is not compatible with older versions of Windows prior to Windows XP. All versions of Windows XP, Vista, 7, and 8 are compatible.


1. Make sure you are using Firefox to view this page. If you are using Internet Explorer you will need to re-open it with administrative privileges. Other browsers are not supported for iPrint Client installation and iprint printer installation.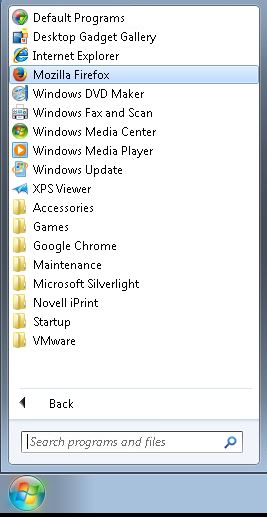 2. Using Firefox, Chrome, or Internet Explorer, browse to the iPrint printer installation webpage.
3. Download the iPrint client installer by choosing the "Install iPrint Client" icon.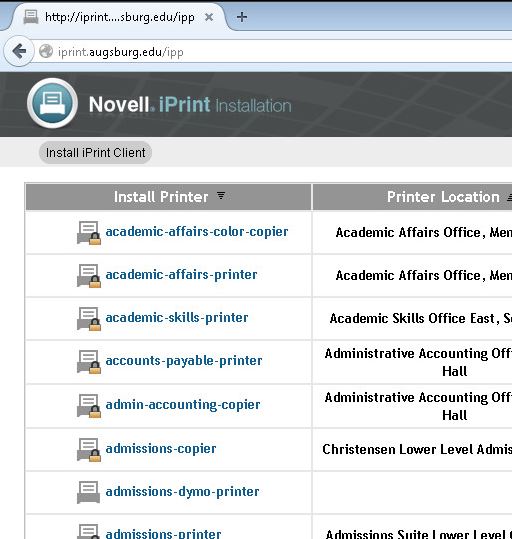 If you're using Internet Explorer, a window will appear asking if you want to run or save nipp.exe. Choose "Run".



Or if you're using Firefox and "Run" is not available, choose "Save File."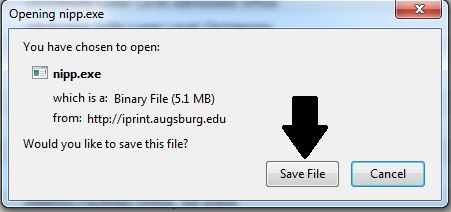 If you chose "Save File" you'll need to open the saved file from your downloads.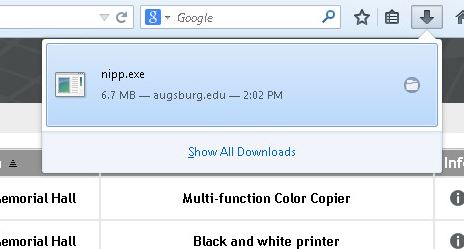 4. Install the iPrint Client by following the prompts of the installer. When the installer has finished, click "Finished".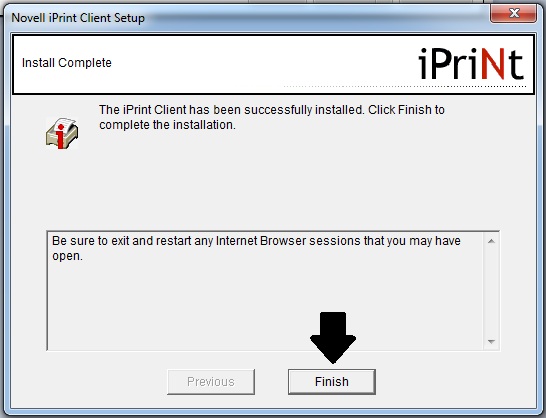 5. Close all of your web browser windows to complete the installation. (You might want to bookmark this page so you can get back to it!)
6. Once the iPrint client is installed, go to the iPrint printer installation page and click the link for the printer you want to install. You wlll be prompted to install the printer. If you want the selected printer to be your default printer from all programs, check the "Set Printer As Default" checkbox. Only one printer may be configured as the Windows default at a time.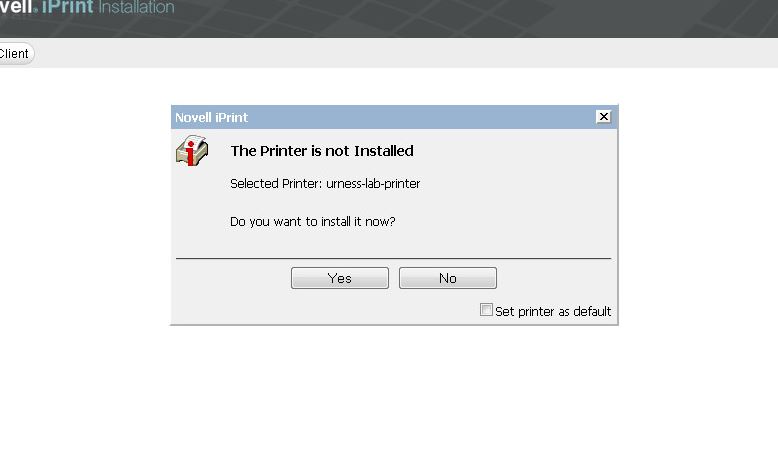 If you're using Firefox as your browser you may be prompted to allow the iPrint Plugin. Choose "Allow." Then choose "Allow and Remember."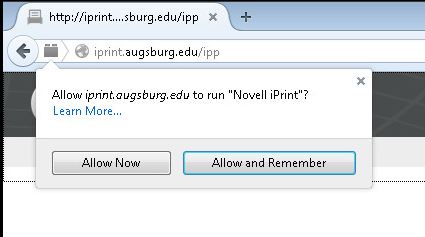 If you have any trouble installing the iPrint Client or installing printers from the iPrint Webpage contact the Information Technology Help Desk.
(keywords: printers, printing, iprint, windows)
http://go.augsburg.edu/printerswin
Last Modified: 04/23/2018
---