When printing I get an error "printer failed to authenticate." (PC) (Faculty/Staff/Students)
Posted by Dan Hoisington on 21 September 2009 08:16 AM
If you get a "printer failed to authenticate" error while using a windows computer, try clearing the passwords that iPrint is storing. To do so, follow these steps:

1. Go to the iPrint tray icon and right click it.



2. Right click on the icon and go to "iPrint Settings"

3. In iPrint settings go to the passwords tab and click "Clear All Password."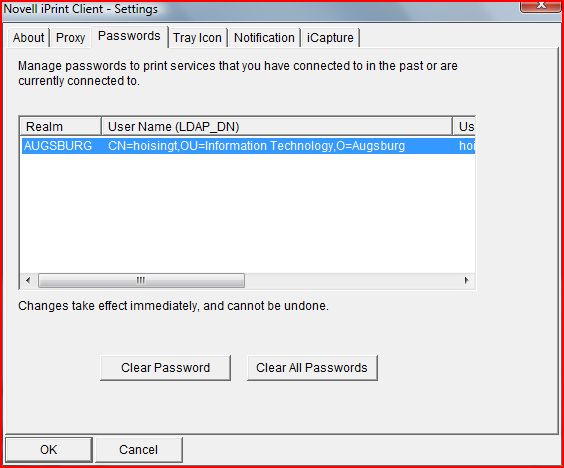 4. iPrint should ask you to authenticate again.

(keywords: authenticate, iprint, error)

http://go.augsburg.edu/printauth

Last Modification: 2013/05/09
---