Accessing "Augnet Folders" via the web
Posted by Nathan Lind on 28 December 2012 12:43 PM
Accessing AugNet file storage from home
To access your AugNet file storage space from home:

1) Go to the Inside Augsburg website at http://augnet.augsburg.edu/
2) In the red-grey box labeled 'AugNet Services' log in with your username and password. A new list of options becomes available.
3) Click the round arrow located next to Account Utilities. This should reveal additional options.
4) Select the option for Augnet Folders.
5) When prompted log in again with your username and password.
6) In the left column under the heading labeled 'Folders' click the small plus symbol next to the folder to reveal the subfolders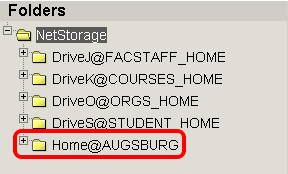 To upload a file to one of the folders:

1) Locate the file you wish to upload your file into.
2) Click in the box located to the left of the name for that folder to select the folder
3) In the blue-grey bar near the top of the folder list locate the link for File (it is blue and followed by links for Edit, View and Help)
4) Click the File link within your browser window. You should see a tan pop-up window with options for New Folder, Delete, Rename, etc.
5) Select the option named Upload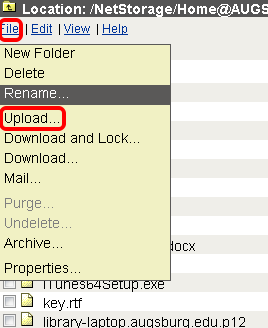 6) You will see another pop-up window. Click the browse button.
7) Another window will open to allow you to locate the file you wish to upload.
8) Locate the file and click the Open or Select button.
9) Now click the Upload button.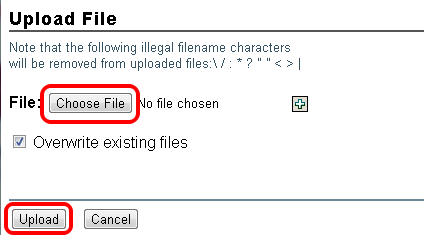 ---