Accessing Augnet Folders Using a PC (Faculty/Staff)
Posted by Jim Matthias on 13 December 2010 11:14 AM
This article explains how to access faculty and staff AugNet folders from a PC running Microsoft Vista or Microsoft Windows 7. This method will work for computers with an internet connection only from on-campus.
There are two different methods to login to your network folders from on campus.
1. If you have not yet logged into your computer, you'll want to make sure you use "Novell Logon" after you hit Ctrl-Alt-Del.
-If your login screen looks like this, then you're in the right place: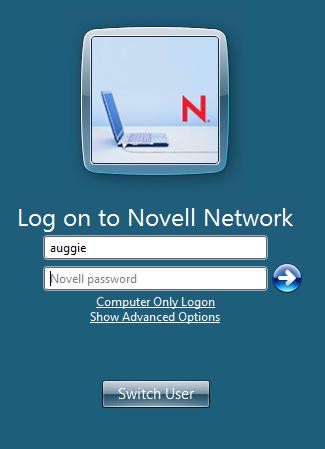 -If your login screen looks like this, then click on the line of text that says "Novell Logon" to get to the correct screen: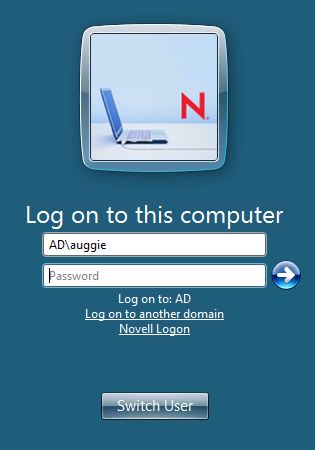 -After entering your correct username and password, you will get logged into both the computer and to your Augnet folders. To verify this, click on "Computer" once you're logged in. It should look like this: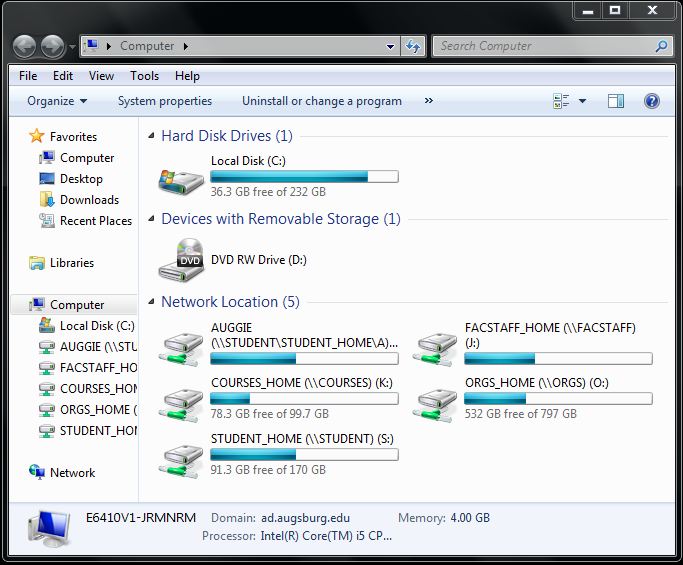 2. If you are already logged into your computer but are not connected to your Augnet folder, then you'll want to use this method.
-To verify that you are not connected to your Augnet folders, click on "Computer". It will look like this: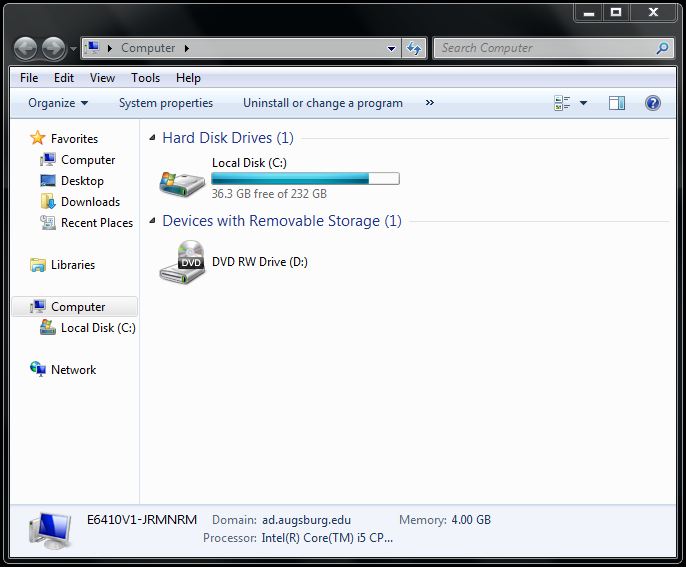 -To login to your Augnet folders, you'll need to find the "Big Red N" in your system tray (bottom-right part of your screen):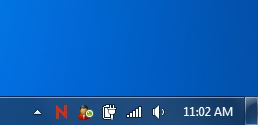 -The "Big Red N" may be hidden. You should also have a small arrow in your system tray, click it to find your hidden icons: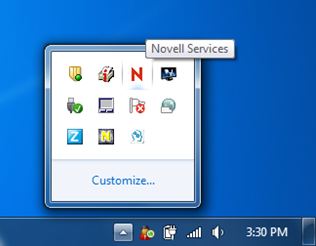 -Once you have found the "Big Red N", right-click on it and select "Novell Logon" from the top of the list: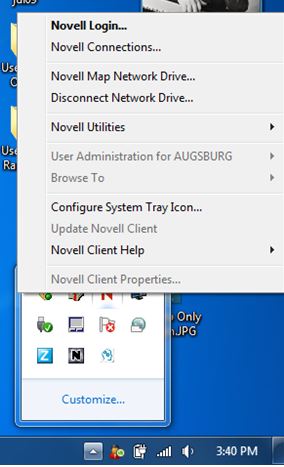 -You'll then have a login screen pop up that looks like this: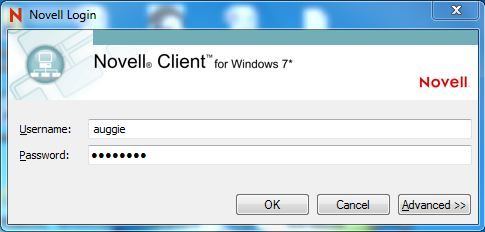 -After entering your correct username and password, you will get logged into your Augnet folders. To verify this, click on "Computer" once you're logged in. It should look like this: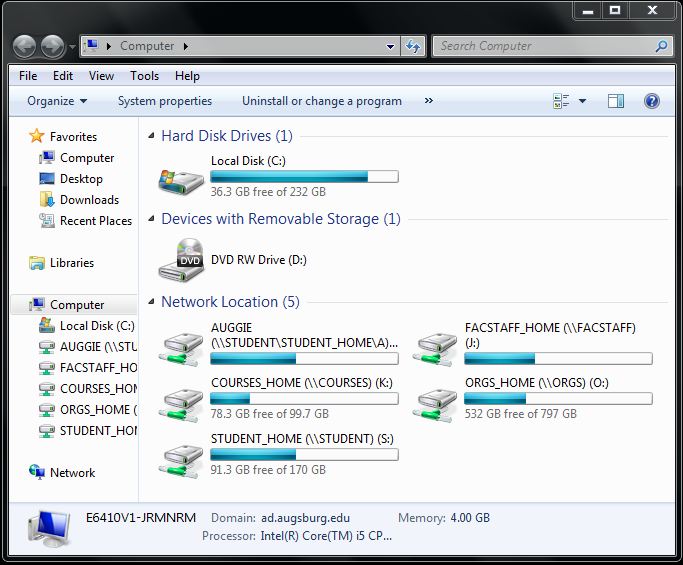 http://go.augsburg.edu/novellpc
---